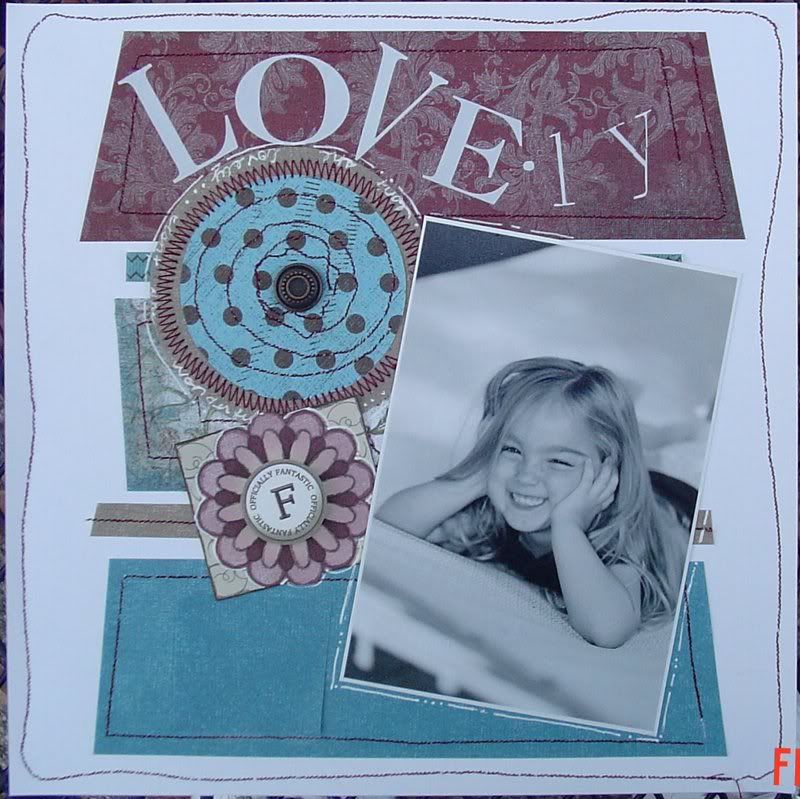 May I wish you a Beannachtái Lá Fhéile Pádraig (pronounced: ban-ach-tee la fay-le Paw-drig) Happy St. Patrick's Day!
Have you heard the News? There's a new kid in town and it's name is Creative Cottage!!!!!!!! Whooooooo!!! Can I get a what! Can I get a What, what!!!!!!!!! We are all so excited. Maybe the "OTHER" store need not be visited by me ever again.
Check out www.theschoolofscrap.com for all the new classes for March! We have some new DT members so I think the fresh blood will make it fun and exciting. All us veterans will continue to deliver great classes but a bunch of the girls have switched it up too!!!!! We are also hosting a contest with some great prizes from Club Scrap AND Hot off the Press! They have some incredible product!!!
What's new with us?? Kelly will start soccer, we are in the midst of selling Girl Scout cookies and I am happy to report I haven't eaten a one!!! It's been hard but I am standing firm!!! They keep talking to me from the corner but I am NOT listening, lol.
Jillian got the Terrific Kid award at Cimino for her advanced reading!!! We were so happy and proud of her! She also joined Daisy's and is sooooo excited to get to be like big sister Kelly. They actually got to go to an event together last Friday night!
Billy continues to crack us up with his Billyisms. "Absolutely not", and "I'm gonna tell my dad that you're so pretty" whenever he want something. When he tells a story he says I did that tomorrow instead of saying yesterday. It is so cute to listen to him!!!!I both love and cherish the days I get to spend with him. All too soon he will be starting school and I will no longer have my babies, sniffle! It goes by too darn fast!
Anyone from SOS who actually took the time to read my ramblings get 50 Extra credit points in Design Class just for enduring it, lol!!!! Just post here that you read it and if you can't seem to post then IM me. I am a sneaky one!